Mission's Center of Education and Economic Development (CEED)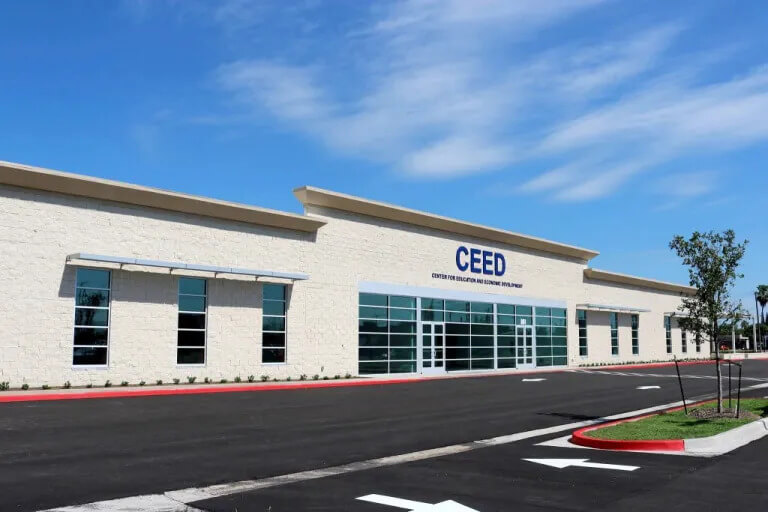 Located at 801 N. Bryan Road in Mission, the CEED building is a 55,000 square-foot facility that houses the Mission EDC and Mission Redevelopment Authority (TIRZ) offices, as well as plenty of coworking space and traditional offices. The CEED was developed in order to create an entrepreneurial ecosystem in the City of Mission, and surrounding communities, with a focus on Science, Technology, Education, Arts, and Math (STEAM).
Initiated by Mission EDC, the huge building offers tenants conference rooms, a small lecture hall, training classrooms, computer labs, industrial space, maker space, and a creative environment that will certainly help to make Mission one of the Rio Grande Valley's premier locations for business and talent. And that's only the tip of the iceberg.
The CEED building also provides tenants and partners with photocopying and printing services, mail and package handling, locker rooms, ergonomically designed furniture, private offices, lounge areas, discounted membership to partner institutions and conventions, professional development programs, social events, state-of-the-art boardrooms, and did we mention coffee? Our on-site Jitterz Café provides only some of the best coffee Mission has to offer.
So if you're looking for space to take your business to the next level then look no further than Mission's Center of Education and Economic Development. To find out more about becoming a part of the future visit the CEED website.
Downtown Façade Improvements: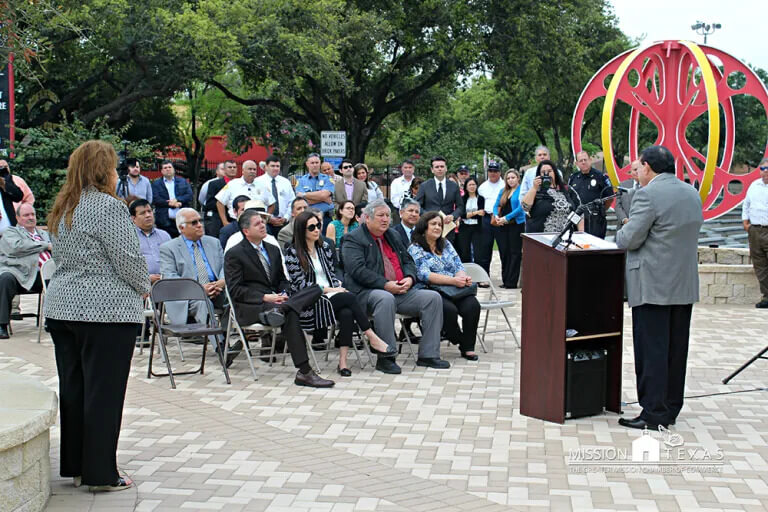 The Mission Downtown Façade Improvement program is designed to encourage the upgrading of commercial buildings in the City of Mission's Downtown District, thereby strengthening the physical and economic vitality of the area.
There are two types of façade improvement grants that property owners can apply for; 1) a matching grant of up to $10,000 ($20,000 total) and 2) a non-matching grant not to exceed $3,000. Grants will be awarded on a competitive first come first serve basis until all façade improvement funds have been exhausted for the respective fiscal year. However, program funds will be re-allocated at the commencement of each fiscal year.
For more information: Visit the Mission EDC Website.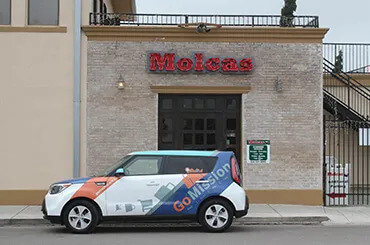 This program is geared to try and entice the location of the Mission Downtown Business District for desired businesses. Those businesses include:
Upscale Restaurant, Bistro
Coffee Shops
Book Stores
Music Stores
Art Studio – Performing, graphic, culinary, gallery
Specialty Grocery Store.
Subsidy is available to new business start-ups as well as established businesses that want to move or open a second location in downtown Mission.
Qualified businesses can receive a subsidy worth up to 6 months of rent or a total, not to exceed $7,500, whichever is less.
For more information: Visit the Mission EDC Website.
Businesses must sign a minimum of a 3-year lease on a location along Conway between 1st and 18TH st.
Businesses must be willing to remain open past 6pm.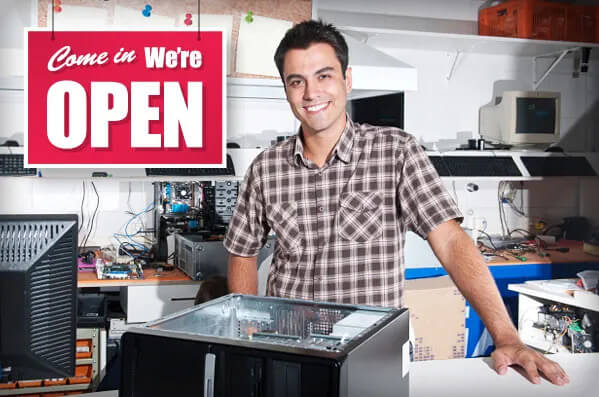 The Mission Economic Development Corporation and the Mission City Council unanimously approved the creation of Ruby Red Ventures, a $100,000 small business fund that aims to nurture entrepreneurial spirit and promote the creation of innovative businesses in the City of Mission.
Ruby Red Ventures will consist of two rounds of funding per year at $50,000 per round and a maximum of $25,000 per company. Participants will be required to attend small business workshops to help them prepare sound business plans.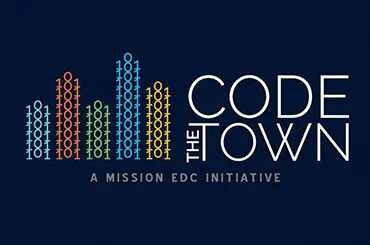 The Spirit of Code The Town: The Mission Economic Development Corporation and the Mission City Council unanimously approved the creation of, a small business fund with the ultimate goal that participants will apply this Code The Town knowledge toward the creation of technology-based businesses in the City of Mission.
Code the Town is an initiative in partnership with Sylvan Learning. Classes are developed to target three age groups. Kinder through 8th grade are taught through a curriculum developed by Sylvan, High School Students and Adults are taught in separate after school/work classes set up through the Mission EDC.
ETSY Craft Entrepreneurship through Mission EDC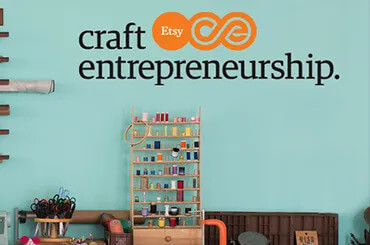 Etsy has designed a Craft Entrepreneurship program to enhance and supplement micro-enterprise training programs in cities across the world. The model entails identifying individuals with existing artistic skills, teaching them business and ecommerce skills, and helping them start and build their own craft businesses using the Craft Entrepreneurship curriculum. The key goal of this program is to deliver hands-on education that provides pathways to entrepreneurship for creative individuals in the City of Mission.
Mission EDC will offer five-week courses that provide qualified Mission residents with micro-business training to help supplement their income and sell their products to new markets. Local makers who already have established businesses on Etsy will teach the classes and students will learn the basics of starting and running an online business including pricing, basic accounting, product photography and marketing. Space will be limited to the first 20 qualified applicants per semester. To qualify for the program, participants must be able to attend all five weeks of classes, have access to a computer and have a handmade craft product.
Classes will be offered 3 times a year with classes starting in March, July and October. Registration will take place at this link: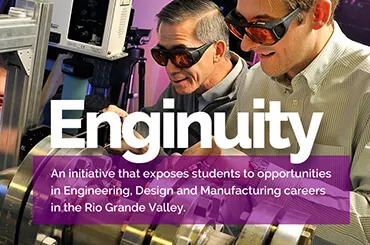 Enginuity is an initiative that connects Mission area Royal Technologies, with local youth in an effort to expose students to opportunities in Engineering, Design and Manufacturing careers in the Rio Grande Valley.
Enginuity is open and free to the residents of Mission and will consist of multiple modules per year. Each module will be taught in groups according to age brackets. Participants will be required to attend small workshops to help them learn more about engineering. Participants can contact Sylvan Learning at (956) 682-9800 to find out when the next classes are scheduled.