Mission Restaurants - Where taste buds come alive.
When you come to Mission, expect to have your taste buds explode with delight from all the tantalizing cuisine our city has to offer. Our diverse selection of fine restaurants and local watering holes will tempt you with delectable delights of every every food origin – from Texas-style BBQ to scrumptious Mexican street food to old-fashioned hamburgers to seafood and much more. Satisfy your appetite in fine dining, casual dining, or kid-friendly Mission restaurants. In the evening there are a variety of venues that provide entertainment and live music. No matter what you're looking for, we can help you find where to eat in Mission.
Over the past couple of years, the number of Mission restaurants have exploded. There are a variety of fine-dining establishments including The Loretto Bistro, La Fogata, and Yoko's Sushi Bar and so much more. If you're looking for a tried-and-true local favorite then consider Jitterz Coffee Bar, Brick Fire Pizza & Inferno Patio Bar Luau Drive Inn, or Ranch House Burgers– just to name a few.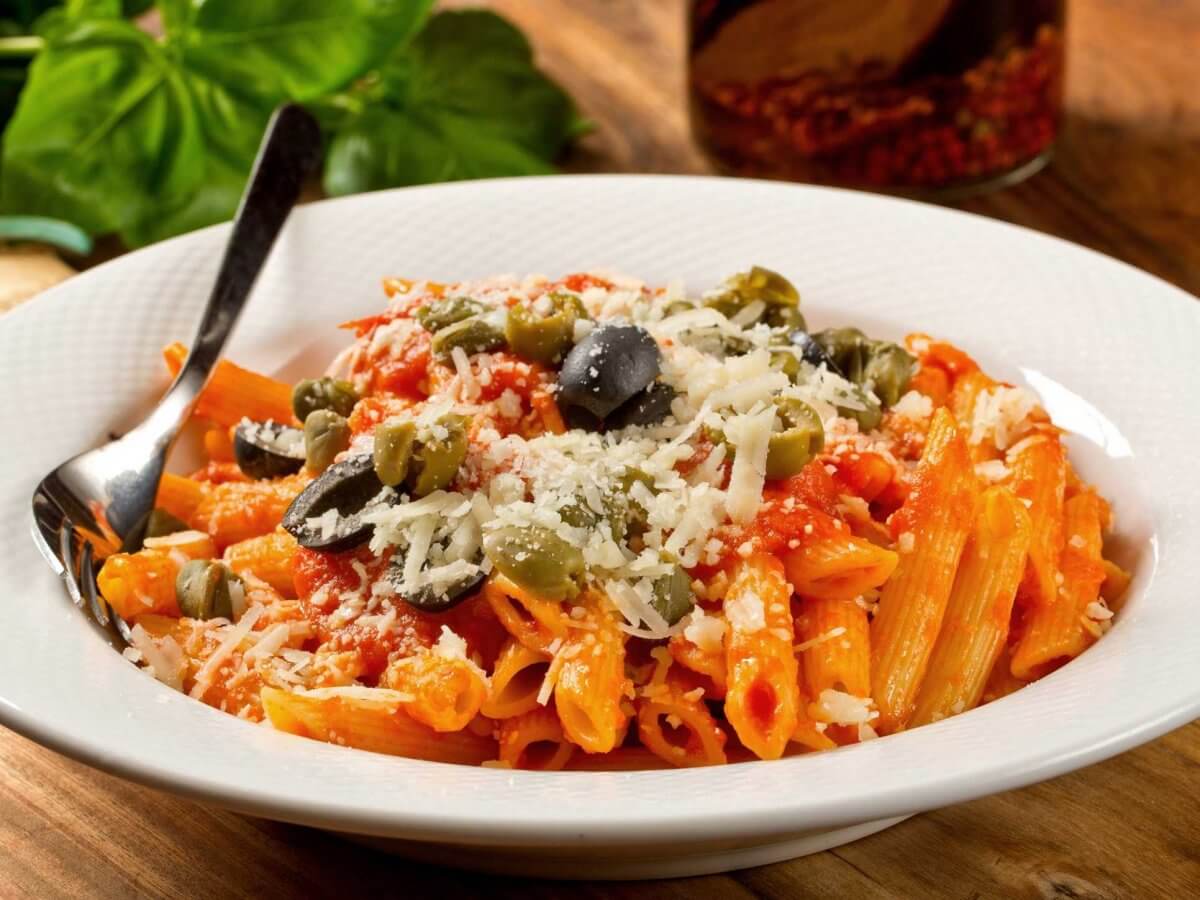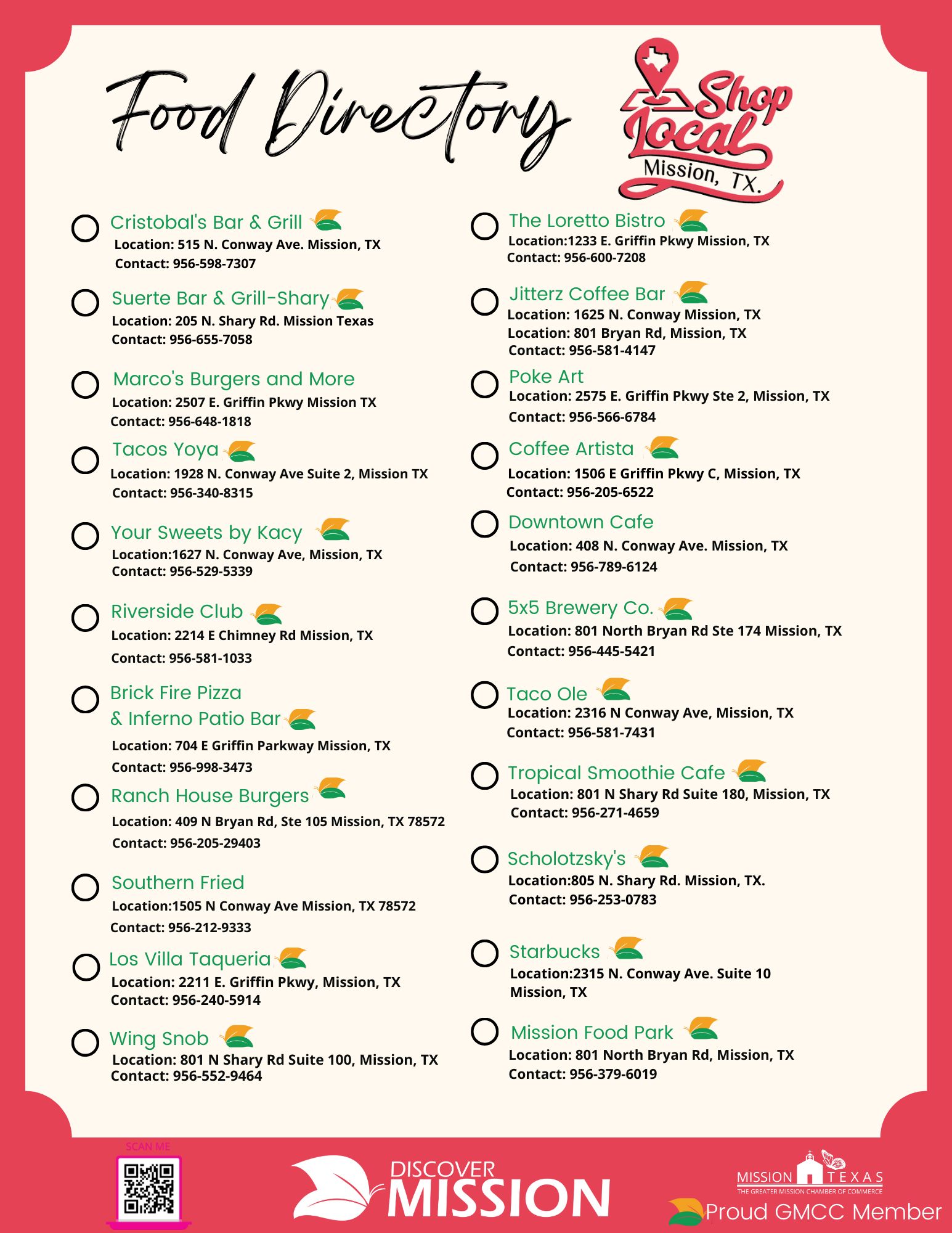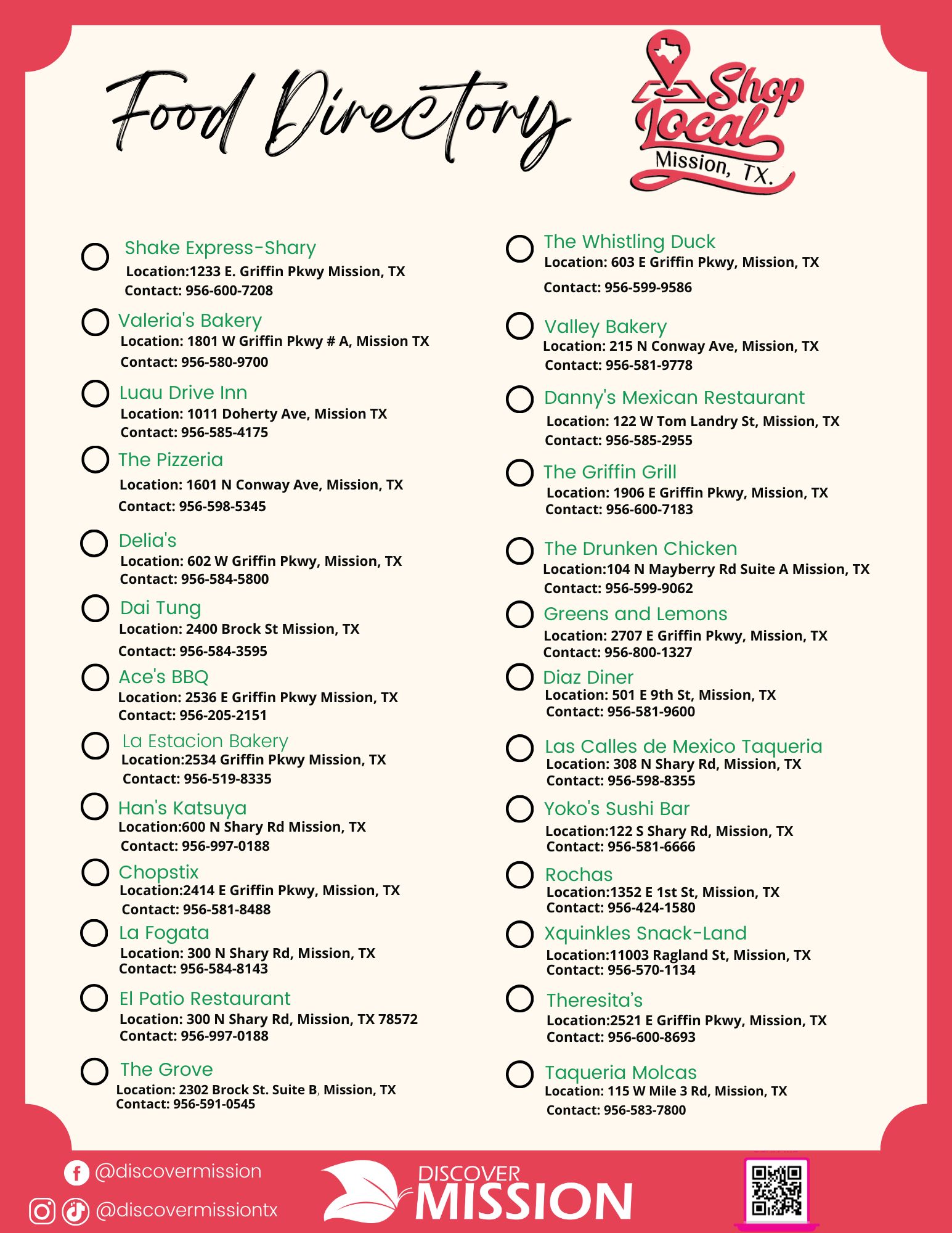 So if your mouth is already watering then come check out our list of local restaurants that you can only find in the great city of Mission.
Mission, Texas Resturants